Nexus Energy™
Developed for hyper-accurate nerve targeting, Nexus Energy technology provides a precise current stream to achieve fast and longer lasting relief. 
Elite-X™ Pads 
Our unique combination of high-grade carbon and silicone allows the X-Pad electrodes to precisely distribute current while maintaining adhesion for many uses.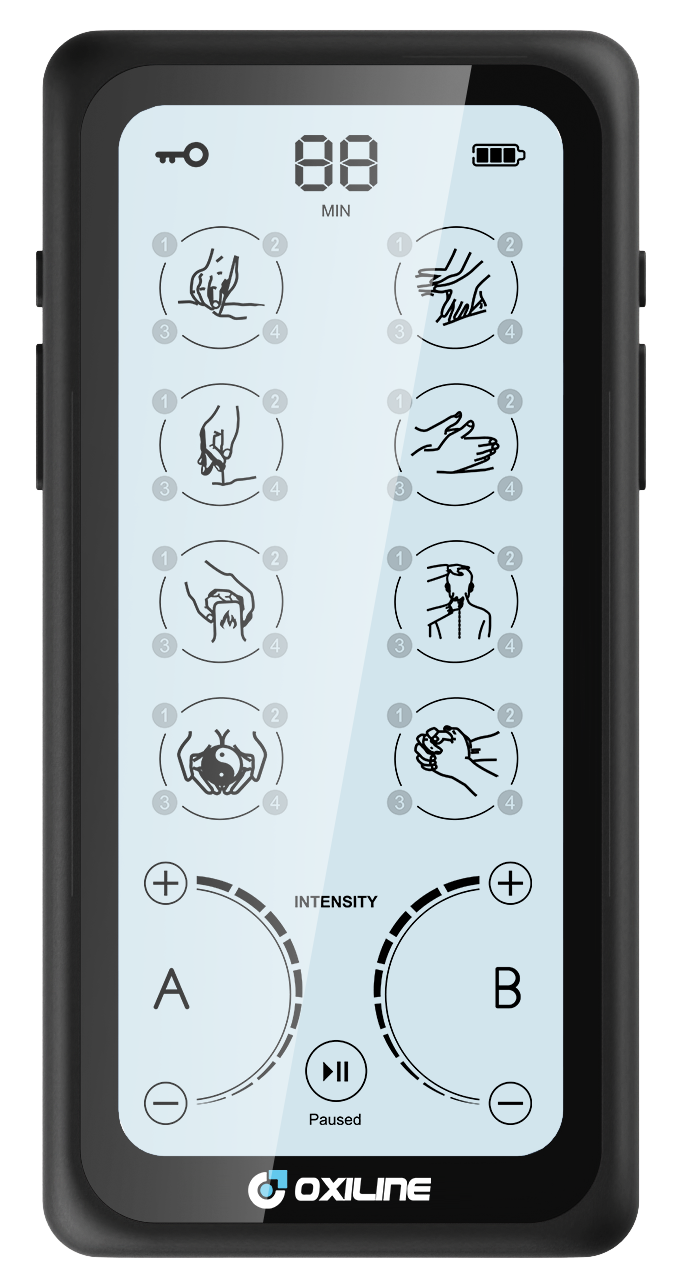 32 Therapy Variations
With 32 modes such as deep tissue, cupping, and acupuncture, you will find the right one to reduce pain or provide muscle stimulation. 
Built-in Battery
Enjoy longer, uninterrupted therapy sessions with the new built-in Lithium-Ion battery with over 12 hours of continuous use per charge. 
Why Choose Us?
Free Shipping
Orders placed before 4:00 PM EST will be sent the same day via Expedited Shipping to guarantee fast delivery.
Lifetime Warranty
We're incredibly proud of our workmanship and offer a lifetime warranty on all our products.
30 Day Money Back
Try an Oxiline device for 30 days and if you don't love it we will issue a full refund.