Wireless Connectivity
Enjoy seamless Bluetooth connectivity to all your Apple & Android devices with a feature packed app.
OLED XL Display
Behold a display like no other, with 3 inches of high-contrast & ultra sharp digits there's no more second guessing.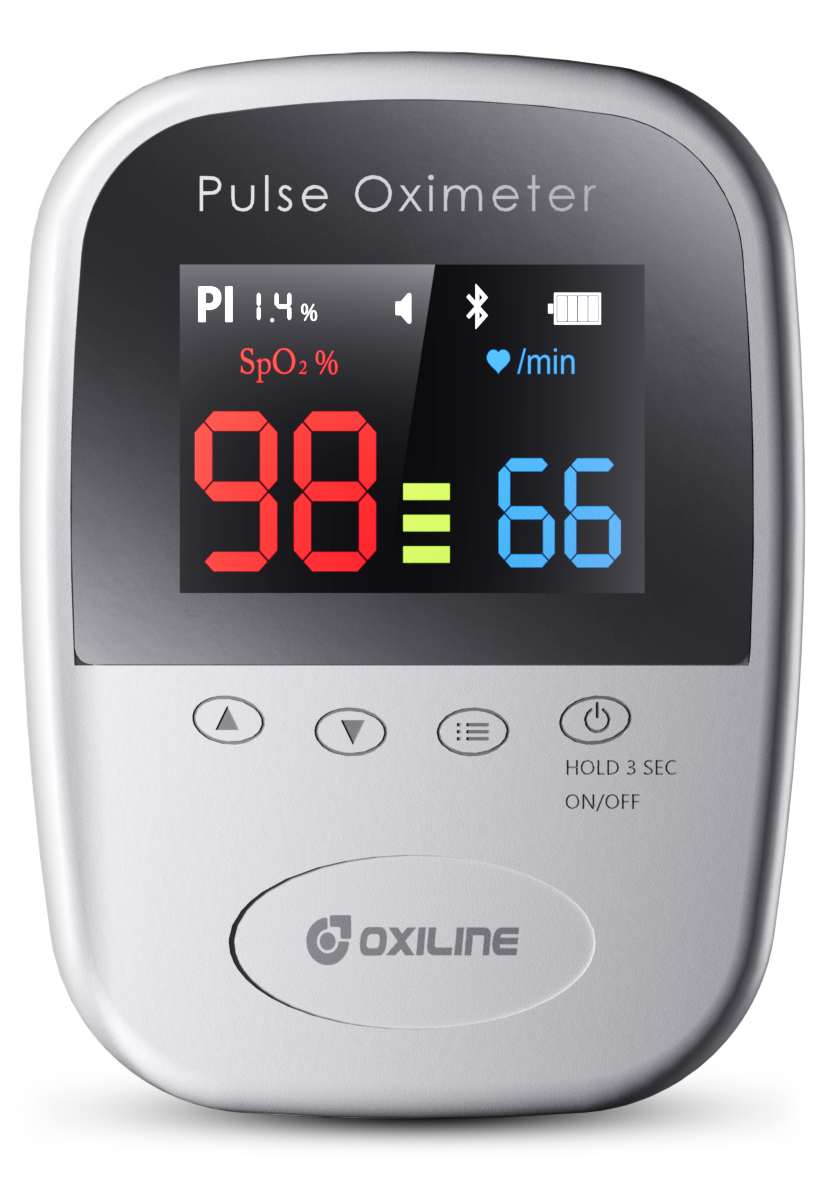 Adjustable Alarm
Preset and adjust alarms for SpO2, Pulse Rate, and Perfusion Index so that you are alerted if there is a reading outside of your boundaries.
Continuous Monitoring
Stay connected and receive continuous readings without interruptions. Readings will be automatically logged within the mobile app.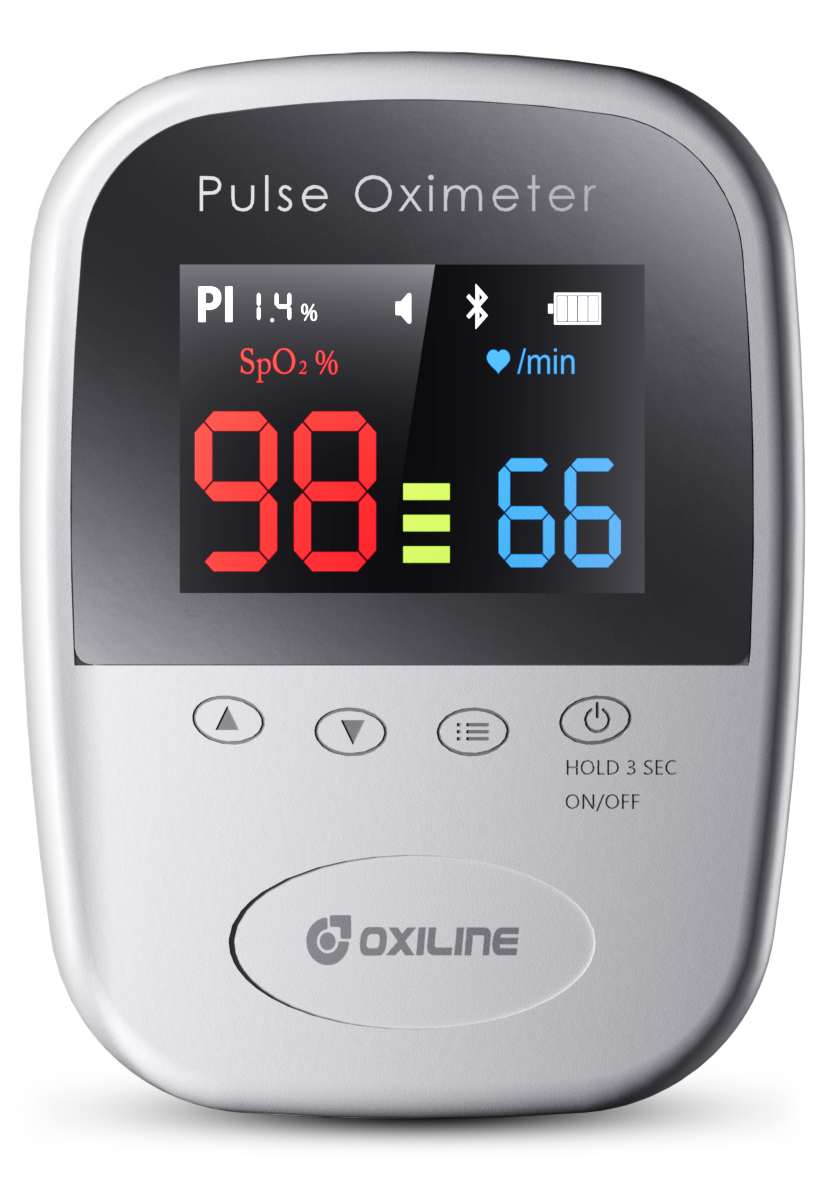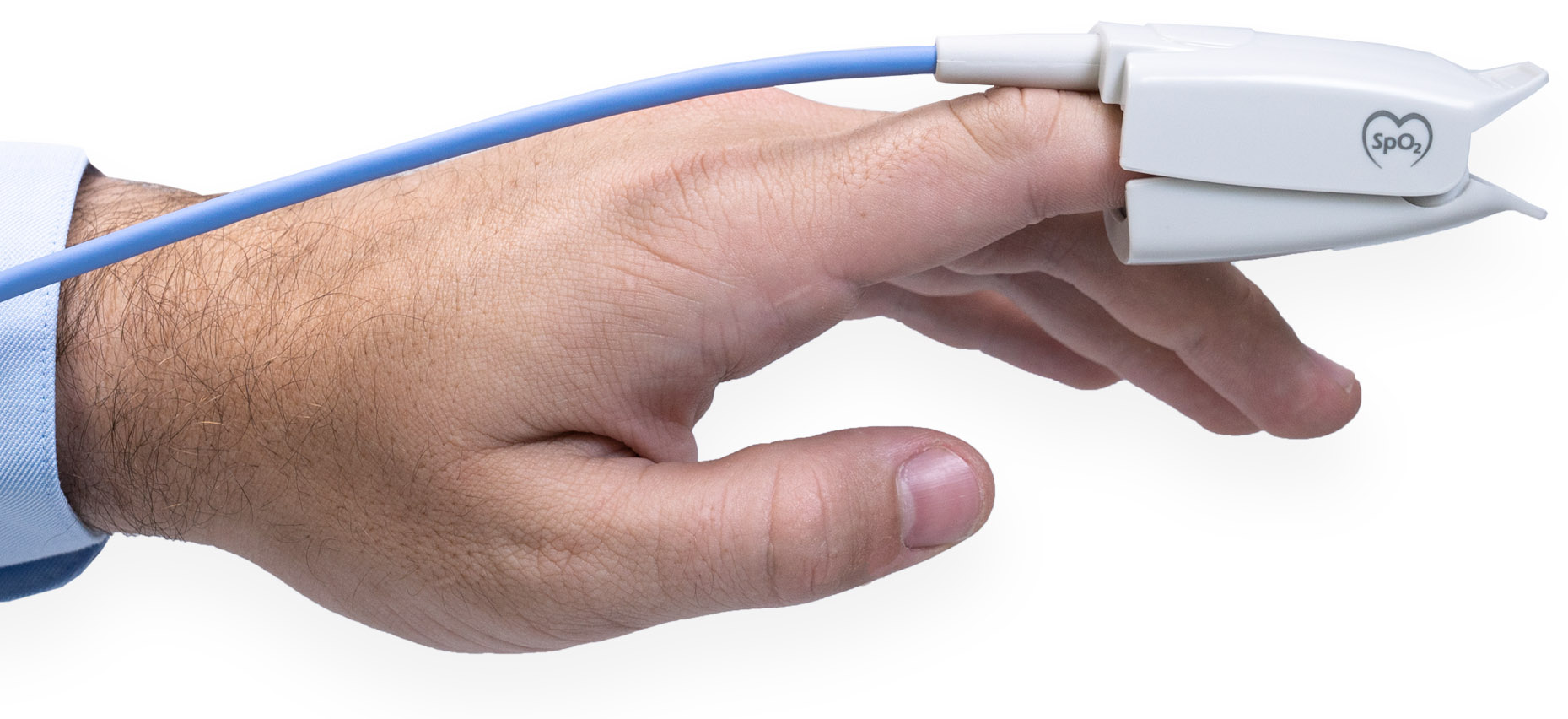 VTEC MD Sensor
Our most advanced sensor provides unparalleled accuracy for reliable results every time.
Range & Comfort
Thanks to the Wireflex Sensor's cable you can maintain monitoring and comfort all day & night.
SpO2 & Perfusion Index
Accurately determine your Oxygen Saturation (SpO2) and Perfusion index in just a few seconds. 
Plethysmograph Waveform
Easily view this key indicator in your smartphone to help visualize your perfusion Index in real time.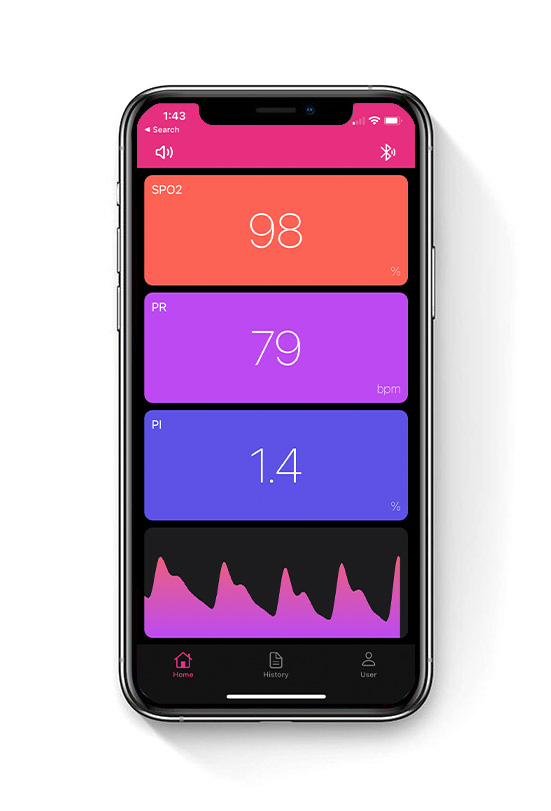 Data Line Graph
Automatically logs all your SpO2 & BPM readings in a line graph so that you can easily view inconsistencies.
Export Data
Easily export all your data in PDF or CSV format so you can keep it for your records or share it with your doctor.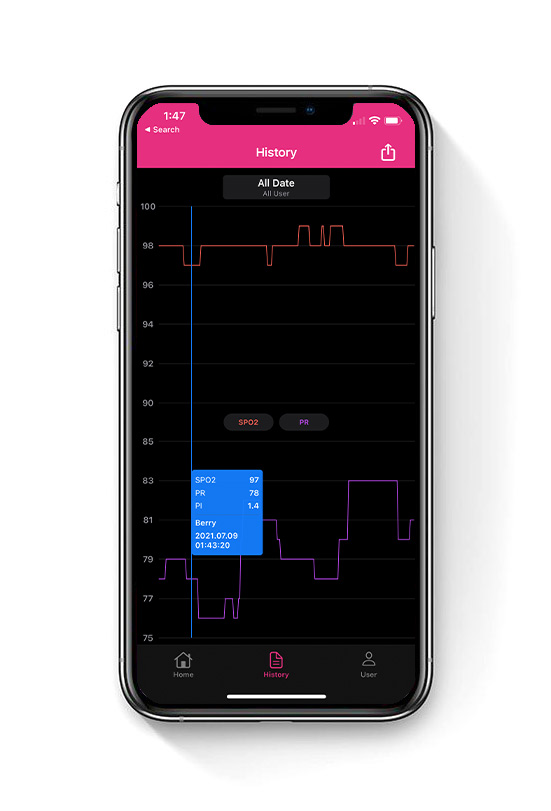 Why Choose Us?
Free Shipping
Orders placed before 4:00 PM EST will be sent the same day via Expedited Shipping to guarantee fast delivery.
Lifetime Warranty
We're incredibly proud of our workmanship and offer a lifetime warranty on all our products.
30 Day Money Back
Try an Oxiline device for 30 days and if you don't love it we will issue a full refund.